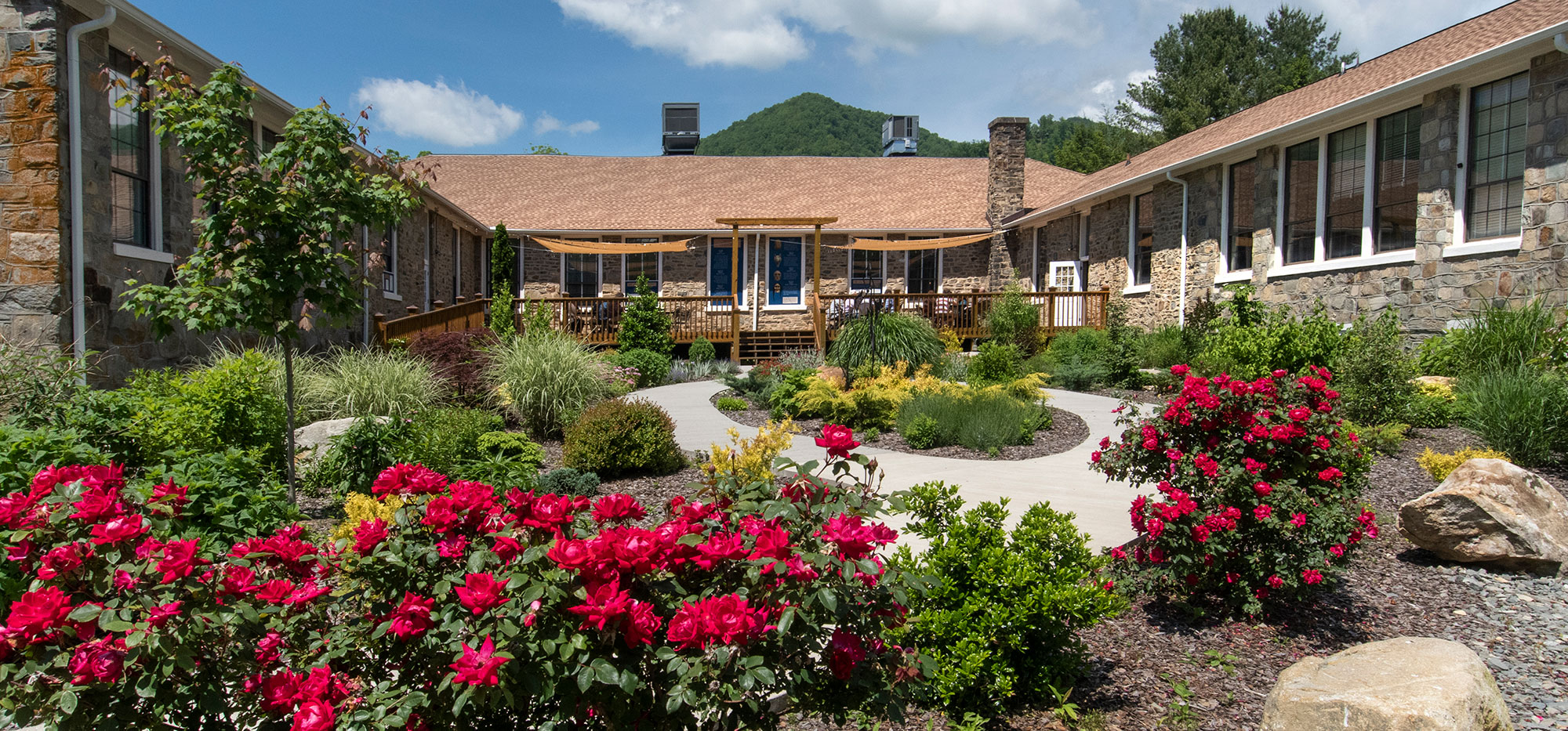 Stecoah Valley Center for the Cultural Arts
Celebrating the Cherokees of Graham County

All of western North Carolina was once within the Cherokee homeland, including Stecoah or little place. Today, the Eastern Band of Cherokee Indians is a sovereign nation. Its people live on the Qualla Boundary, a small portion of their original homeland. While most of their 57,000 acres is located in and around the town of Cherokee, tribal lands also include the Snowbird Community in Graham County.
Since Stecoah Valley Center's mission is to preserve and promote Southern Appalachian mountain culture, it's only natural that we begin with the region's first people – the Cherokee.
When you visit Stecoah Valley Center, don't miss:
The garden flame sculpture – Traditional pounded copper sculpture representing the eternal flame from the Trail of Tears. Artists William Rogers, Nathan Bush and J.R. Wolfe.
Courtyard exhibits – Five educational panels describing the Snowbird Indians' history and culture including the seven clans and masks.
Cherokee clan masks – Seven hand-carved masks by acclaimed Snowbird Cherokee artist Billy Welch. Auditorium wall. (inside)
Cherokee in Stecoah exhibit – Learn more about Cherokee history in Stecoah Valley and the legend of Tsali. Back hallway. (inside)
Stecoah Valley Center is open 10 am – 4 pm, Monday –  Saturday.  Closed January & February.
The Courtyard of the Cherokee is an outdoor exhibit representing the seven clans and history of the Snowbird Cherokee through interpretive exhibit panels, native plantings and original artwork made by members of the Eastern Band of Cherokee Indians authentically reflecting the arts, history and culture of the Cherokee.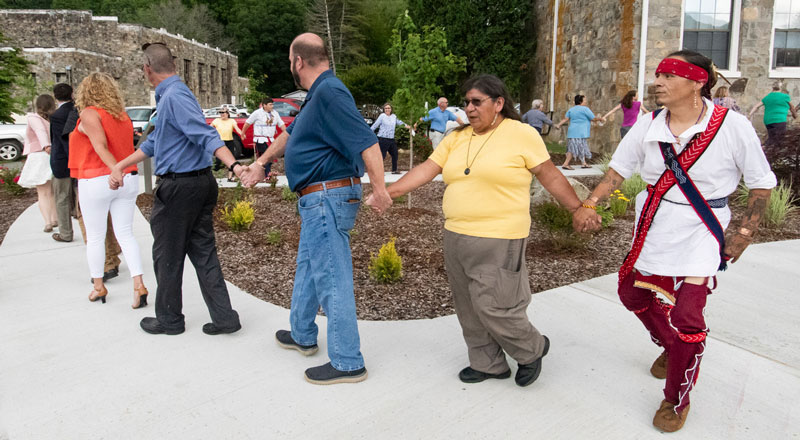 At the opening if the Courtyard in 2018, members of the Stecoah community joined with local Cherokees for a traditional friendship dance.