Stecoah Valley Center for the Cultural Arts
Courtyard of the Cherokee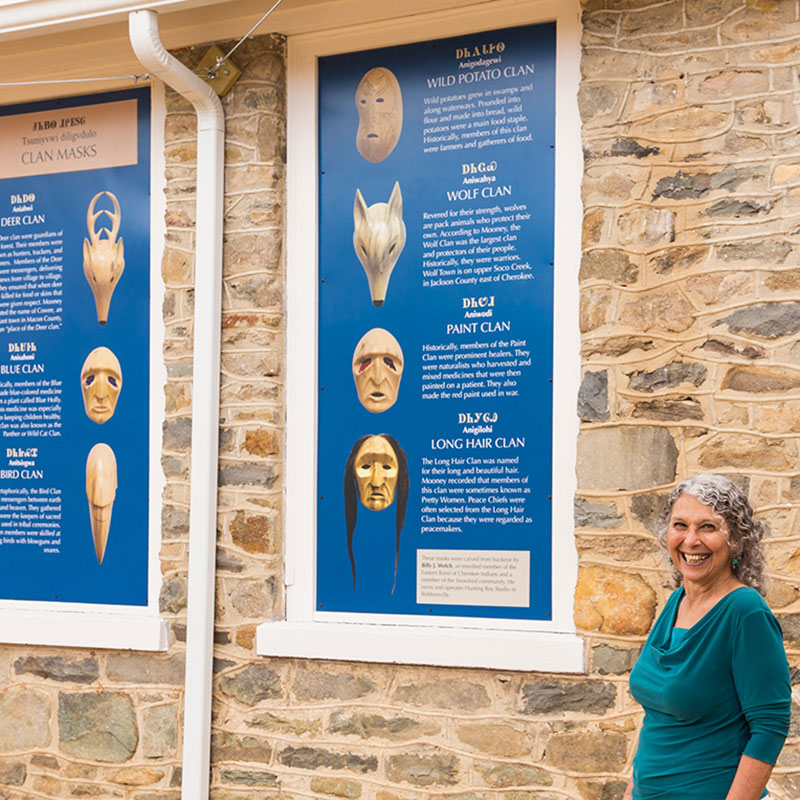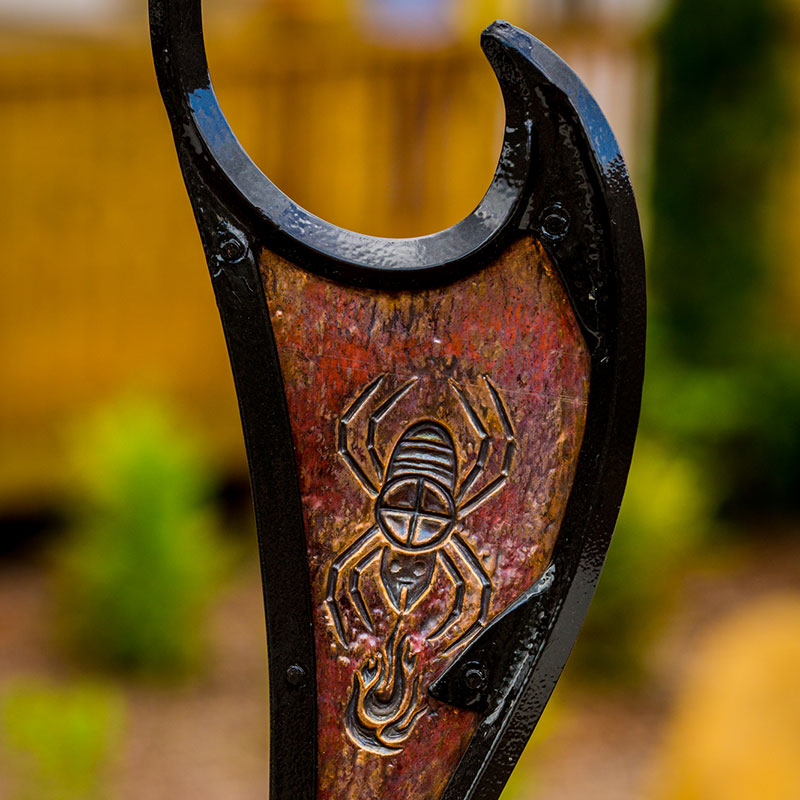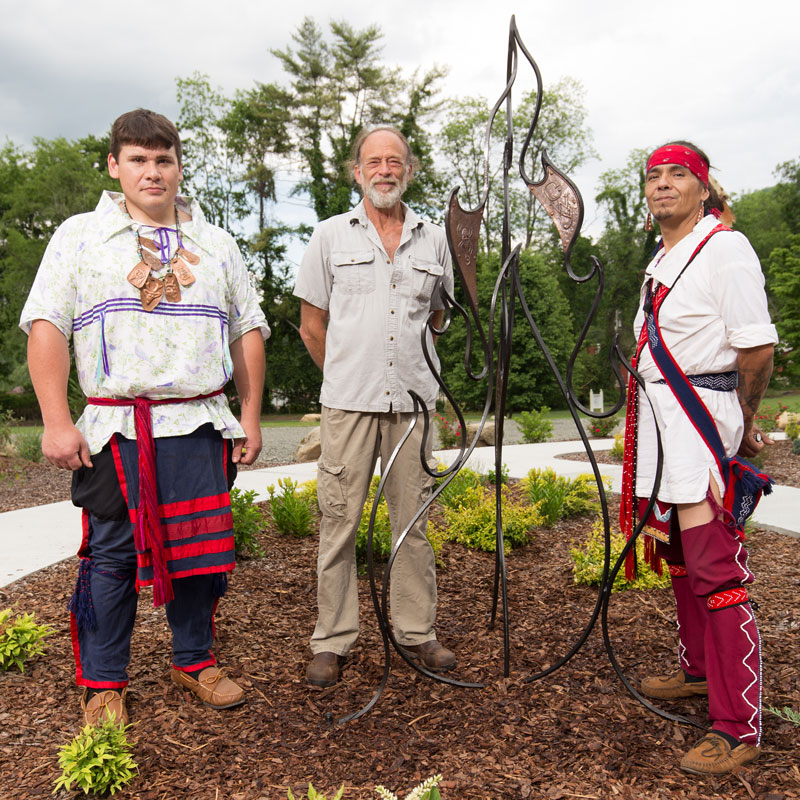 Hours: Stecoah's grounds, including the Courtyard of the Cherokee are free and open to the public at all times.  The indoor exhibits are free and open to the public 10 am – 4 pm Monday through Saturday. Closed January & February.
The Eternal Flame
The Courtyard of the Cherokee was created to educate and bring awareness to the public about the Eastern Band of Cherokee Indians, especially the Snowbird Community in Graham County. 
The courtyard's focal point is an Eternal Flame sculpture created by Nathan Bush, JR Wolfe and William Rogers of Rogers Metals. The sculpture features pounded copper elements that depict the seven clans and the Cherokee legend of the spider attached to a steel flame base.
Exhibit panels designed by Anna Fariello of Curatorial Insights bring awareness of the Cherokee syllabary and the headers are translated into the Snowbird dialect, which is different from the Cherokee dialect.
The project was made possible with grants from the Joy W. Pope Memorial Grant in the Arts from The John William Pope Foundation and the Cherokee Preservation Foundation. The Site Design Studio of Asheville, NC designed the courtyard and the landscaping was done by Taylor's Greenhouse of Robbinsville, NC.
The Courtyard is available for private events, including parties, weddings and receptions. For more information including fees and availabilities, call Beth Fields, Executive Director, at 828-479-3364.